THIS WEEK AT NTTC – MAY 22-28:
JR. LESSONS –  TUESDAY – FRIDAY:  4:00-6:00pm – 2 COURTS
DOUBLES ROUND ROBIN –  TUESDAY MAY 23:  6:40-9:20pm – 2 COURTS
CARDIO TENNIS CLINIC –

 

TUESDAY MAY 23 – 9:30-11:00am-Pay As You Play -2 COURTS
ADULT HOUSE LEAGUE – WEDNESDAY MAY 24:  6:00-10:30pm – 3 COURTS
FREE FITNESS CLINIC – WEDNESDAY MAY 24:  7:00-9:00pm
JUNIOR TEAM TENNIS –  SATURDAY MAY 27:  3:30-6:30pm – 3 COURTS
CLUB BBQ –  SUNDAY MAY 28:  11:30-12:30pm
FREE FITNESS CLINIC –  SUNDAY MAY 28:  12:30-1:30pm
ADULT ROUND ROBIN & JR. SOCIAL-SUNDAY JUNE 4-LUNCH AT NOON -DETAILS TO BE POSTED SOON
DOWNLOAD – MAY CALENDAR OF EVENTS
2017 Membership is now full for the season
Our club, located in the heart of North Toronto and surrounded by the mature maple trees of Lytton Park is a hidden treasure. With three well maintained courts, a clubhouse and lights for night play, this club has something for every level of play.
For juniors, there is a well run daily after school program, and a highly successful summer tennis camp, and Junior Team Tennis spring program. For adults, there are group lessons and many organized social and programs. We run doubles round robins, a weekly house league, and many social events all season long for players of all abilities!
The club is managed by a dedicated team of community-minded club members whose objective is to promote a friendly, safe and enjoyable atmosphere for the healthy game of tennis.
Please use this website to find relevant information about our club, and feel free to use any of our contacts to inquire about membership or programs.
A round up of our 2016 Club Tournament by David Dunkelman – NTTC 2016 Tournament Results
Welcoming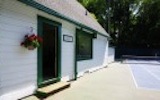 Located right in the heart of North Toronto. Just south of Lawrence and Avenue Road in Lytton Park.
Play Tennis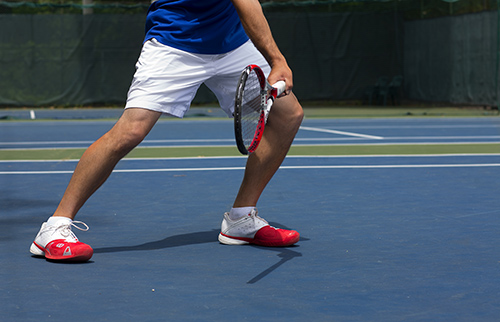 Programs and competition for all levels of tennis enthusiasts. Inter-club teams and Round Robins.
Friendly

Family oriented, friendly staff and volunteers to welcome you. Friendly staff, ready to help.
Relaxing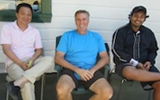 Relaxing clubhouse and amenities for your enjoyment. Membership open to all residents.