MEMBERSHIP FOR THE 2015 SEASON IS NOW FULL
---
THIS WEEK AT NORTH TORONTO:
JUNIOR LEAGUE HOME MATCH – SATURDAY  5:00-7:00pm  3 courts
DOUBLES ROUND ROBIN – TUESDAY  7:00-9:00pm
ADULT SINGLES HOUSE LEAGUE – WEDNESDAY 6:30-9:30pm    PLEASE RSVP
CARDIO TENNIS DROP IN – THURSDAY MORNING – 9:30-10:30am – $15/participant
JUNIOR AFTER SCHOOL PROGRAMS – 4:00-6:00pm
Click here for the MAY CALENDAR OF EVENTS!
---
North Toronto Tennis Club 2014 Tennis Tournament
The North Toronto Tennis Club held their tournament finals this past Saturday. The weather was warm and sunny and the atmosphere was festival like. Many NTTC members came out to watch some fantastic tennis and to enjoy Big Al's sumptuous catered barbecue.
The matches began at 11 am with the marquee Mens A singles match. This was a heavyweight tilt between Daniel Rozin and Oliver Small, both former top 10 ranked juniors and OUAA tennis team champions. Rozin won the final 6-4, 6-3. Both players are to be commended for their fine play and exemplarary sportsmanship.
The Men's Double final was a spirited hard fought match with the team of Cyprien Tacq and Chris Moir defeating James Damonte and Andrew Tuschak 7-5, 6-2. The Mixed Doubles final was won by James Damonte and Lina Cheung who remarkably first won this tournament in 2000. Damonte and Cheung defeated Andrew Tuschak and Sharon Podatt 6-1, 6-0.
In the last match of the day Daniel Shapiro defeated Nick Demarin 4-6, 6-4, 6-2 in the Men's B singles final. The Women's Singles final was played earlier in the week with Lina Cheung defeating Linda Smith 6-2, 6-2.
Congratulations to all the players who participated in this years tournament. And special thank you to Club General Manager Mark Crone and Head Pro Andrew Ng for organizing this years tournament.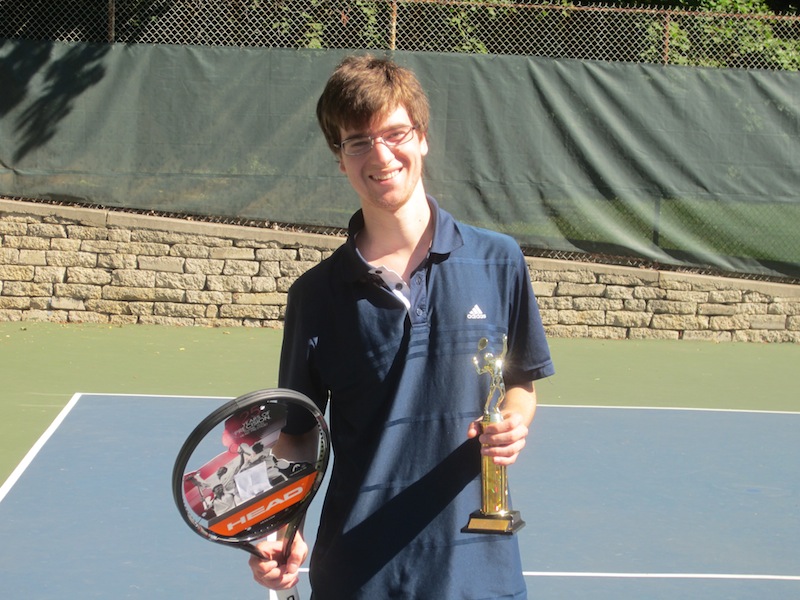 Mens Singles
Daniel Rozin
Mens Doubles
Cyprien Tacq & Chris Moir
Mixed Doubles
Lina Cheung & James Damonte
---
Our club, located in the heart of North Toronto and surrounded by the mature maple trees of Lytton Park is a hidden treasure. With three well maintained courts, a clubhouse and lights for night play, this club has something for every level of play.
For juniors, there is a well run daily after school program, and a highly successful summer tennis camp. For adults, there is a lesson program and social round robins. For the higher skilled and more competitive players there are tournaments, a challenge ladder and inter-club competition.
The club is managed by a dedicated team of community-minded club members whose objective is to promote a friendly, safe and enjoyable atmosphere for the healthy game of tennis.
Please use this website to find relevant information about our club, and feel free to use any of our contacts to inquire about membership or programs.
Welcoming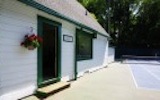 Located right in the heart of North Toronto. Just south of Lawrence and Avenue Road in Lytton Park.
Play Tennis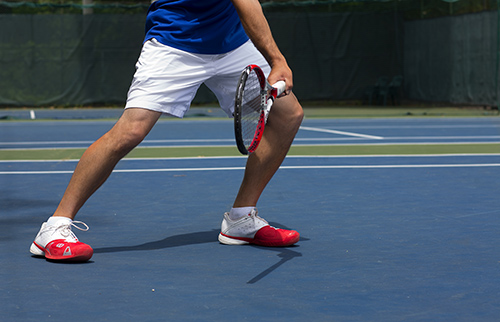 Programs and competition for all levels of tennis enthusiasts. Inter-club teams and Round Robins.
Friendly

Family oriented, friendly staff and volunteers to welcome you. Friendly staff, ready to help.
Relaxing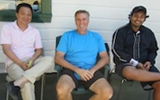 Relaxing clubhouse and amenities for your enjoyment. Membership open to all residents.